Street Fighter: The Legend of Chun-Li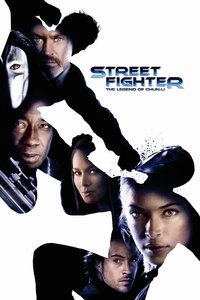 When a teenager, Chun-Li witnesses the kidnapping of her father by wealthy crime lord M. Bison. When she grows up, she goes on a quest for vengeance and becomes the famous crime-fighter of the Street Fighter universe.
Average Score : 44
Some fight for power. Some fight for us.
Status: Released
Release Date: 2009-02-27
Geners Action Adventure Science Fiction Thriller
Production Companies 20th Century Fox Hyde Park Films CAPCOM
Production Countries Canada,India,Japan,United States of America,
Run time: 97 minutes
Budget: $50,000,000
Revenue: $12,764,201