Spy Game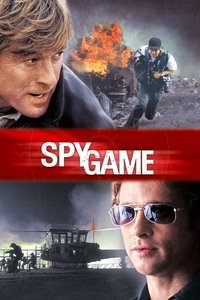 On the day of his retirement, a veteran CIA agent learns that his former protégé has been arrested in China, is sentenced to die the next morning in Beijing, and that the CIA is considering letting that happen to avoid an international scandal.
Average Score : 69.27
It's not how you play the game. It's how the game plays you.
Status: Released
Release Date: 2001-11-18
Production Companies Universal Pictures TOHO-TOWA Red Wagon Productions Beacon Communications Kalima Productions GmbH & Co. KG
Production Countries United Kingdom,United States of America,
Run time: 126 minutes
Budget: $115,000,000
Revenue: $143,049,560