Heart of the Rio Grande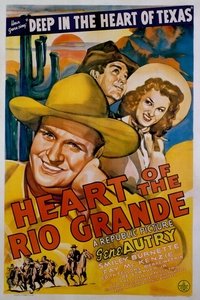 As foreman of a dude ranch, Gene has two problems. One is a guest, the spoiled daughter of a millioniare, and the other is the disgruntled ex-foreman that Gene replaced, now just a ranch hand. Gene eventually gets the daughter straightened out but has to fire the ex-foreman and this leads to trouble when he returns intent on revenge.
Average Score : 80
THE NATION'S NO. 1 OUTDOOR STAR...IN A STAMPEDE OF Action and song!
Status: Released
Release Date: 1942-03-11
Geners Adventure Comedy Music Western
Production Companies Republic Pictures
Production Countries United States of America,
Run time: 68 minutes
Budget: --
Revenue: --