Fried Green Tomatoes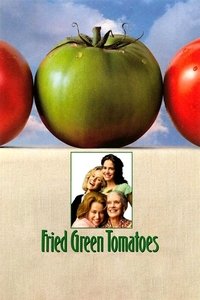 Amidst her own personality crisis, southern housewife Evelyn Couch meets Ninny, an outgoing old woman who tells her the story of Idgie Threadgoode and Ruth Jamison, two young women who experienced hardships and love in Whistle Stop, Alabama in the 1920s.
Average Score : 77
The secret of life? The secret's in the sauce.
Status: Released
Release Date: 1991-12-27
Production Companies Universal Pictures Act III Productions Avnet/Kerner Productions Electric Shadow Productions Fried Green Tomatoes Productions
Production Countries United States of America,
Run time: 130 minutes
Budget: $11,000,000
Revenue: $119,418,501