Rugrats in Paris: The Movie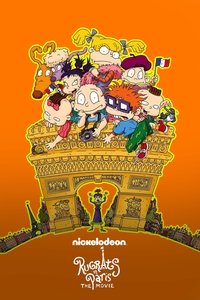 The Rugrats are back! There's Tommy the brave one, Chuckie the timid one, Phil and Lil the odd couple, Dil, and spoiled brat Angelica. This time they're wreaking havoc in Paris, France, where Tommy's dad Stu is summoned after yet another one of his inventions took a dump.
Average Score : 65
Ooo la la! Paris will never be the same!
Status: Released
Release Date: 2000-09-14
Geners Family Animation Adventure Comedy
Production Companies Paramount Nickelodeon Movies Klasky-Csupo
Production Countries Germany,United States of America,
Run time: 78 minutes
Budget: $30
Revenue: $103