Mindhunters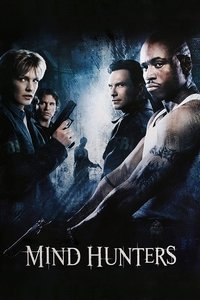 Trainees in the FBI's psychological profiling program must put their training into practice when they discover a killer in their midst.
Average Score : 64.55
For seven elite profilers, finding a serial killer is a process of elimination. Their own.
Status: Released
Release Date: 2004-05-07
Production Companies Avenue Pictures Weed Road Pictures Intermedia Films Egmond Film & Television Dimension Films Outlaw Productions (I) Mindhunters (UK) Limited Mindhunters Productie BV Tonna Oy Outlaw Victoria Productions Inc.
Production Countries Finland,Netherlands,United Kingdom,United States of America,
Run time: 106 minutes
Budget: $27,000,000
Revenue: $21,148,829