Escape from the Planet of the Apes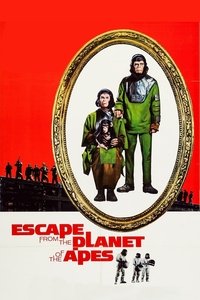 The world is shocked by the appearance of three talking chimpanzees, who arrived mysteriously in a spacecraft. Intrigued by their intelligence, humans use them for research - until the apes attempt to escape.
Average Score : 63
Meet baby Milo who has Washington terrified.
Status: Released
Release Date: 1971-05-20
Geners Action Science Fiction
Production Companies APJAC Productions 20th Century Fox
Production Countries United States of America,
Run time: 98 minutes
Budget: $2,500,000
Revenue: $12,348,905