The Green Inferno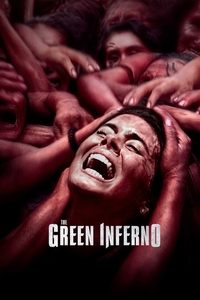 A group of student activists travel from New York City to the Amazon to save the rainforest. However, once they arrive in this vast green landscape, they soon discover that they are not alone… and that no good deed goes unpunished.
Average Score : 56.55
Fear will eat you alive.
Status: Released
Release Date: 2013-09-08
Geners Horror Thriller Adventure
Production Companies Worldview Entertainment Dragonfly Entertainment Sobras International Pictures BH Tilt
Production Countries Canada,Chile,United States of America,
Run time: 100 minutes
Budget: $5,000,000
Revenue: $12,666,449