The Marriage of a Young Stockbroker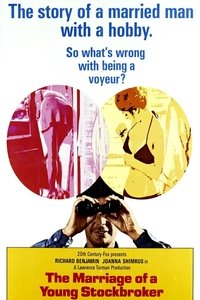 A stockbroker is stuck in a dreary job and a marriage that's become a dull routine. To cope with the boredom and frustration, he resorts to voyeurism and extramarital love affairs.
Average Score : 35
The story of a married man with a hobby. So what's wrong with being a voyeur?
Status: Released
Release Date: 1971-08-19
Geners Comedy
Production Companies 20th Century Fox
Production Countries United States of America,
Run time: 95 minutes
Budget: --
Revenue: --