Victor/Victoria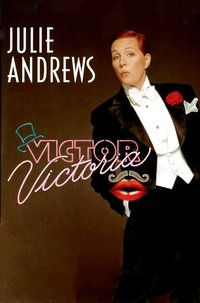 Out-of-work singer Victoria Grant meets a just-fired, flamboyant gay man in a club in 1920s Paris. He convinces her to pretend to be a man who is a female impersonator in order to get a job. The act is a hit in a local nightclub, but things get complicated when a gangster and nightclub owner from Chicago, King Marchan, falls in love with "him." Filmed live on Broadway, 1995.
Average Score : 66.55
Status: Released
Release Date: 1995-12-23
Production Companies Endemol Theater Productions Inc. NHK PolyGram Broadway Ventures Ogden Entertainment TDI, Inc.
Production Countries United States of America,
Run time: 146 minutes
Budget: --
Revenue: --