Phone Booth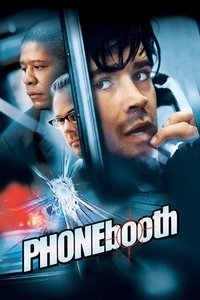 A slick New York publicist who picks up a ringing receiver in a phone booth is told that if he hangs up, he'll be killed... and the little red light from a laser rifle sight is proof that the caller isn't kidding.
Average Score : 68.34
No options. No lies. No fear. No deals. Just keep talking.
Status: Released
Release Date: 2003-04-04
Geners Thriller
Production Companies Fox 2000 Pictures Zucker/Netter Productions
Production Countries United States of America,
Run time: 81 minutes
Budget: $13,000,000
Revenue: $97,837,138