Boxing Helena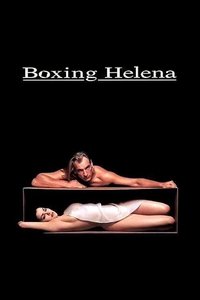 A top surgeon is besotted with a beautiful woman who once rebuffed him. Unable to come to terms with life without her, he tries to convince her that they need each other. She has other ideas, but a horrific accident leaves her at his mercy.
Average Score : 51.65
Beyond love, beyond obsession, there hides something beyond reason.
Status: Released
Release Date: 1993-03-22
Geners Drama Romance Thriller Horror
Production Companies Mainline Pictures
Production Countries United States of America,
Run time: 107 minutes
Budget: --
Revenue: $1,796,389