The Last House on the Left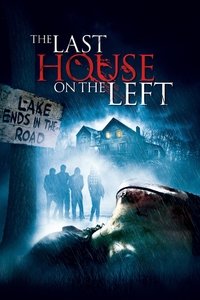 A group of teenage girls heading into the city hook up with a gang of drug-addled ne'er-do-wells and are brutally murdered. The killers find their way to the home of one of their victim's parents, where both father and mother exact a horrible revenge.
Average Score : 64.7
If someone hurt someone you love, how far would you go to get revenge?
Status: Released
Release Date: 2009-03-13
Geners Crime Thriller Horror Drama
Production Companies Rogue Pictures Film Afrika Sean S. Cunningham Films
Production Countries United States of America,
Run time: 110 minutes
Budget: $15,000,000
Revenue: $32,721,635