怪獣島の決戦 ゴジラの息子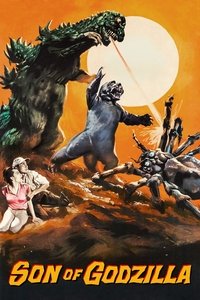 Scientists in the South Seas are conducting weather experiments when reporter Goro Maki suddenly arrives on Sollgel Island. He soon discovers the island is inhabited by giant mantids, a cast away woman, and a baby Godzilla.
Average Score : 64
A great duel against a new monster by a parent-child combination!
Status: Released
Release Date: 1967-12-16
Geners Science Fiction Family Comedy Fantasy
Production Companies Toho Pictures, Inc.
Production Countries Japan,
Run time: 86 minutes
Budget: --
Revenue: $2,399,280