Venom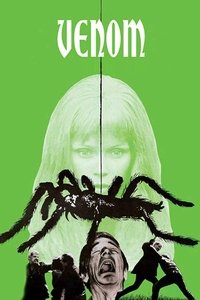 A Nazi scientist and a woman known as a "spider goddess" attempt to develop a nerve gas made from spider venom.
Average Score : 50
The only thing Paul Creville wanted was a quiet and peaceful time - instead all he found was...VENOM!
Status: Released
Release Date: 1971-01-01
Geners Horror
Production Companies Cupid Productions Action Plus Productions Ltd.
Production Countries United Kingdom,
Run time: 87 minutes
Budget: --
Revenue: --