攻殻機動隊: Stand Alone Complex - Solid State Society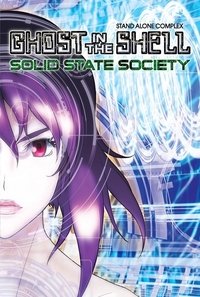 The story takes place in the year 2034, two years after the events in Ghost in the Shell: S.A.C. 2nd GIG. Female cyborg Major Motoko Kusanagi has left Public Security Section 9, an elite counter-terrorist and anti-crime unit specializing in cyber-warfare, which has expanded to a team of 20 field operatives with Togusa acting as the field lead.
Average Score : 73
Status: Released
Release Date: 2006-09-01
Geners Animation Action Thriller Crime Science Fiction
Production Companies Production I.G Sony PCL Bandai Entertainment Inc.
Production Countries Japan,
Run time: 105 minutes
Budget: $3,200,000
Revenue: --