Quest for Camelot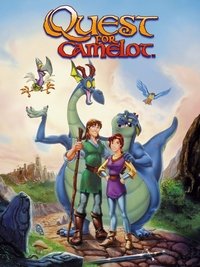 During the times of King Arthur, Kayley is a brave girl who dreams of following her late father as a Knight of the Round Table. The evil Ruber wants to invade Camelot and take the throne of King Arthur, and Kayley has to stop him.
Average Score : 68.35
An evil knight gives nobility a bad name.
Status: Released
Release Date: 1998-05-15
Geners Fantasy Animation Drama Romance Family
Production Companies Warner Bros. Pictures Warner Bros. Animation
Production Countries United States of America,
Run time: 86 minutes
Budget: $40,000,000
Revenue: $38,172,500