The Adventures of Pinocchio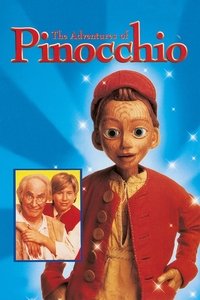 One of puppet-maker Geppetto's creations comes magically to life. This puppet, Pinocchio, has one major desire and that is to become a real boy someday. In order to accomplish this goal he has to learn to act responsibly. This film shows you the adventures on which he learns valuable lessons.
Average Score : 53
A new angle on the classic tale... And that's no lie!
Status: Released
Release Date: 1996-07-26
Geners Family Fantasy Adventure Drama Music
Production Companies New Line Cinema The Kushner-Locke Company Savoy Pictures
Production Countries Czech Republic,France,Germany,United Kingdom,United States of America,
Run time: 90 minutes
Budget: --
Revenue: --