Superman: Brainiac Attacks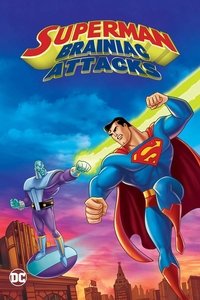 Embittered by Superman's heroic successes and soaring popularity, Lex Luthor forms a dangerous alliance with the powerful computer/villain Brainiac. Using advanced weaponry and a special strain of Kryptonite harvested from the far reaches of outer space, Luthor specifically redesigns Brainiac to defeat the Man of Steel.
Average Score : 61
Two enemies unite to destroy the Man Of Steel.
Status: Released
Release Date: 2006-06-20
Geners Animation Action Family Science Fiction
Production Companies DC Comics Warner Bros. Animation DC Entertainment
Production Countries United States of America,
Run time: 75 minutes
Budget: --
Revenue: --