地球攻撃命令 ゴジラ対ガイガン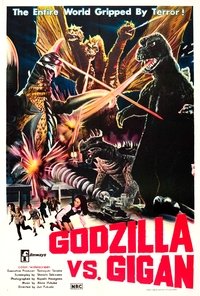 Manga artist Gengo Odaka lands a job with the World Children's Land amusement park only to become suspicious of the organization when a garbled message is discovered on tapes. As Gengo and his team investigate, Godzilla and Anguirus quickly decipher the message and begin their own plan of action.
Average Score : 64
Defeat the evil space monsters! You can protect the Earth, Godzilla!
Status: Released
Release Date: 1972-03-12
Geners Science Fiction
Production Companies Toho Company, Ltd.
Production Countries Japan,
Run time: 89 minutes
Budget: --
Revenue: $1,780,000