Crank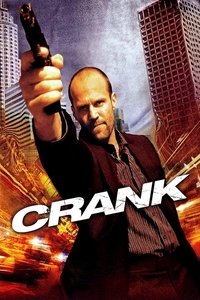 Chev Chelios, a hit man wanting to go straight, lets his latest target slip away. Then he awakes the next morning to a phone call that informs him he has been poisoned and has only an hour to live unless he keeps adrenaline coursing through his body while he searches for an antidote.
Average Score : 66.21
There are a thousand ways to raise your adrenaline. Today, Chev Chelios will need every single one.
Status: Released
Release Date: 2006-08-31
Production Companies Lions Gate Films Lakeshore Entertainment Lionsgate GreeneStreet Films RadicalMedia
Production Countries United States of America,
Run time: 88 minutes
Budget: $12,000,000
Revenue: $42,931,041