Braveheart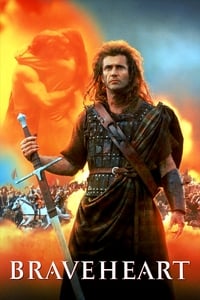 Enraged at the slaughter of Murron, his new bride and childhood love, Scottish warrior William Wallace slays a platoon of the local English lord's soldiers. This leads the village to revolt and, eventually, the entire country to rise up against English rule.
Average Score : 79.3
Every man dies. Not every man truly lives.
Status: Released
Release Date: 1995-03-14
Geners Action Drama History War
Production Companies Icon Entertainment International The Ladd Company B.H. Finance C.V.
Production Countries United States of America,
Run time: 178 minutes
Budget: $72,000,000
Revenue: $213,216,216