World's Greatest Dad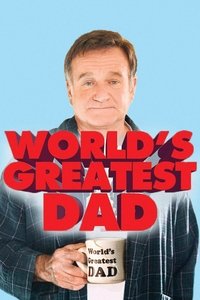 In the wake of a freak accident, Lance suffers the worst tragedy and the greatest opportunity of his life. He is suddenly faced with the possibility of fame, fortune and popularity, if he can only live with the knowledge of how he got there.
Average Score : 66
Lance Clayton is about to get everything he deserves.
Status: Released
Release Date: 2009-08-20
Production Companies Magnolia Pictures Jerkschool Productions
Production Countries United States of America,
Run time: 99 minutes
Budget: $10,000,000
Revenue: $221,805