61*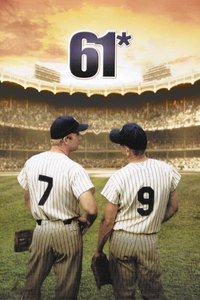 In 1961, Roger Maris and Mickey Mantle played for the New York Yankees. One, Mantle, was universally loved, while the other, Maris, was universally hated. Both men started off with a bang, and both were nearing Babe Ruth's 60 home run record. Which man would reach it?
Average Score : 69
Why did America have room in its heart for only one hero?
Status: Released
Release Date: 2001-04-28
Production Companies 61* Productions Inc.
Production Countries United States of America,
Run time: 129 minutes
Budget: --
Revenue: --