Me, Myself & Irene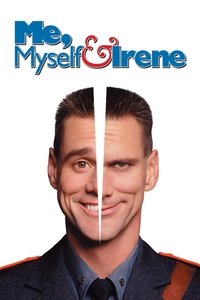 Rhode Island State Trooper Charlie Baileygates has a multiple personality disorder. One personality is crazy and aggressive, while the other is more friendly and laid back. Both of these personalities fall in love with the same woman named Irene after Charlie loses his medication.
Average Score : 65.83
From gentle to mental.
Status: Released
Release Date: 2000-06-22
Geners Comedy
Production Companies Conundrum Entertainment 20th Century Fox
Production Countries United States of America,
Run time: 116 minutes
Budget: $51,000,000
Revenue: $149,270,999