The Funeral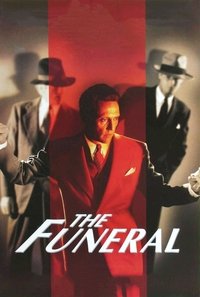 The story concerns the funeral of one of three brothers in a family of gangsters that lived in New York in 1930s. Details of the past of the brothers and their families are shown through a series of flashbacks.
Average Score : 68.97
One family, one murder, too many lies.
Status: Released
Release Date: 1996-01-26
Production Companies C&P Productions October Films MDP Worldwide
Production Countries United States of America,
Run time: 99 minutes
Budget: $12,500,000
Revenue: $1,227,324