Hot Dog... The Movie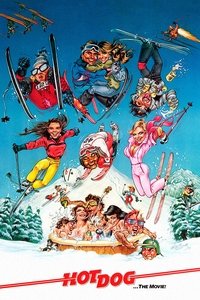 When a hopeful young American hot-dogger goes pole-to-pole with an arrogant Austrian pro, the snow really starts to fly! But as hot as it is on the mountain, it gets even hotter off when the pro's ex-girlfriend sets her eyes on the new blood. Who'll win the competition and the girl? Only a race to end all races can determine which skier can really cut the mustard!
Average Score : 45
There's more to do in snow than ski.
Status: Released
Release Date: 1984-01-13
Production Companies United Artists Hot Dog Partnership Productions
Production Countries United States of America,
Run time: 96 minutes
Budget: $4,506,756
Revenue: $20,307,325