Mrs. Parker and the Vicious Circle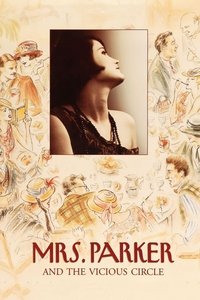 Dorothy Parker remembers the heyday of the Algonquin Round Table, a circle of friends whose barbed wit, like hers, was fueled by alcohol and flirted with despair.
Average Score : 62
New York in the 1920's. The only place to be was the Algonquin, and the only person to know was Dorothy Parker.
Status: Released
Release Date: 1994-09-07
Geners Drama
Production Companies Fine Line Features Miramax
Production Countries United States of America,
Run time: 125 minutes
Budget: --
Revenue: --