Unstoppable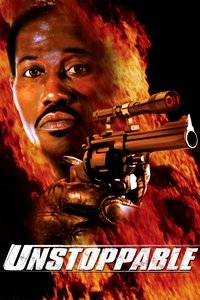 The deranged military and former CIA agent Dean Cage is in a rehab program, trying to forget the traumatic loss of his best friend Scott in Bosnia. When he dates with his girl-friend and Scott's sister, Detective Amy Knight, in a dinning restaurant, he is mistakenly taken as being the CIA agent that is investigating the robbery of the military experiment EX by a man called Sullivan. He is injected with the drug and abducted by the thieves. Amy has six hours to find the also stolen antidote and save Dean's life.
Average Score : 54
You can't stop a man who will stop at nothing.
Status: Released
Release Date: 2004-10-20
Production Companies Millennium Films Coast Productions A.V.V.
Production Countries United States of America,Aruba,
Run time: 96 minutes
Budget: $20,000,000
Revenue: $1,039,526