Secret Admirer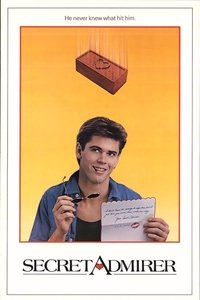 When high-school heartthrob Michael receives an unsigned love letter, his guy friends convince him that it's from knock-out prom queen Deborah Anne. He then enlists his best friend, pretty honor student Toni, to help him pass his own anonymous letter to Debbie. But when Michael's younger brother snatches and misplaces the original letter, as well as the second letter also being mishandled, the mysteriously romantic words soon make their way into the hands of the adults in their families, touching off a scandalous soap opera of mixed-up motives, mistaken identities and misled emotions.
Average Score : 70.38
Sometimes What You're Looking For... Is Right Beside You.
Status: Released
Release Date: 1985-06-14
Production Companies Orion Pictures
Production Countries United States of America,
Run time: 98 minutes
Budget: --
Revenue: $8,622,757