The Specialist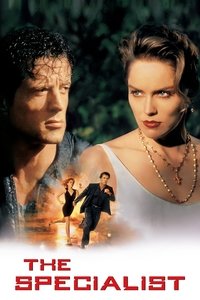 May Munro is a woman obsessed with getting revenge on the people who murdered her parents when she was still a girl. She hires Ray Quick, a retired explosives expert to kill her parent's killers. When Ned Trent, embittered ex-partner of Quick's is assigned to protect one of Quick's potential victims, a deadly game of cat and mouse ensues.
Average Score : 58.53
The government taught him to kill. Now he's using his skills to help a woman seek revenge against the Miami underworld.
Status: Released
Release Date: 1994-10-07
Production Companies Warner Bros. Pictures Jerry Weintraub Productions Iguana Producciones
Production Countries Peru,United States of America,
Run time: 110 minutes
Budget: $45,000,000
Revenue: $170,362,582