Prep & Landing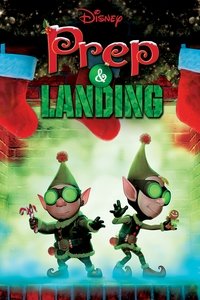 Wayne gets a new rookie partner, Lanny, after his previous partner got the promotion he wanted. Lanny has to remind Wayne of the Spirit of Christmas and the importance of being an elf in Santa's Prep and Landing elite unit.
Average Score : 69.25
No one does stealth like an Elf.
Status: Released
Release Date: 2009-12-24
Geners Animation Fantasy Family
Production Companies Walt Disney Pictures
Production Countries United States of America,
Run time: 22 minutes
Budget: --
Revenue: --