The Island of Dr. Moreau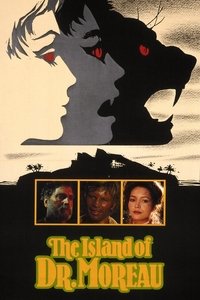 A ship-wrecked man floats ashore on an island in the Pacific Ocean. The island is inhabited by a scientist, Dr. Moreau, who in an experiment has turned beasts into human beings.
Average Score : 55.39
A tropical paradise, untouched by man... where a bizarre civilization exists.
Status: Released
Release Date: 1977-07-13
Geners Science Fiction Adventure Horror Thriller
Production Companies American International Pictures
Production Countries United States of America,
Run time: 99 minutes
Budget: $6,000,000
Revenue: --
Burt Lancaster

Michael York

Nigel Davenport

Barbara Carrera

Richard Basehart

Nick Cravat

David S. Cass Sr.