Ask Me Anything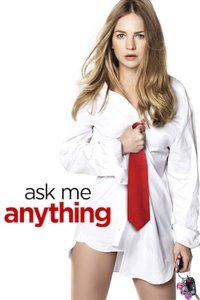 Beautiful, wild, funny, and lost, Katie Kampenfelt takes a year off before college to find herself, all the while chronicling her adventures in an anonymous blog into which she pours her innermost secrets. Eventually, Katie's fearless narrative begins to crack, and dark pieces of her past emerge.
Average Score : 56.62
Young. Not so innocent.
Status: Released
Release Date: 2014-04-19
Geners Drama
Production Companies Decipher Entertainment Presque Isle Films LA Publicity Tait Productions
Production Countries United States of America,
Run time: 100 minutes
Budget: $950,000
Revenue: --