The DUFF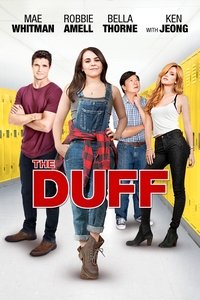 Bianca's universe turns upside down when she learns that her high school refers to her as a 'DUFF' (Designated Ugly Fat Friend). Hoping to erase that label, she enlists the help of a charming jock and her favorite teacher. Together they'll face the school's mean girl and remind everyone that we are all someone's DUFF… and that's totally fine.
Average Score : 67.97
You either know one, you have one, or you are one.
Status: Released
Release Date: 2015-02-20
Production Companies Wonderland Sound and Vision CBS Films Vast Entertainment
Production Countries United States of America,
Run time: 100 minutes
Budget: $8,500,000
Revenue: $43,528,634