Jack Frost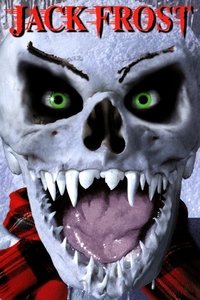 As a notorious serial killer is being driven to his execution, the truck carrying him encounters a bizarre accident that transforms him into a mutant snowman. The sheriff who originally caught the psychopath has remained concerned about his return, and it seems that his fears were well-founded. Before long, bodies pile up, all killed in gruesome wintry ways. Can the sheriff stop the murderer's icy reign of terror?
Average Score : 52
He's chillin' and killin'
Status: Released
Release Date: 1997-11-18
Production Companies Moonstone Entertainment Frost Bite Films Ltd. Storyteller Films Ltd.
Production Countries United States of America,
Run time: 89 minutes
Budget: --
Revenue: --