Maniac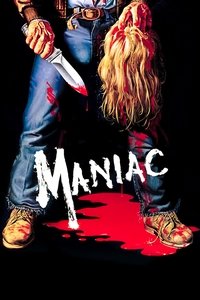 A psychotic man, troubled by his childhood abuse, loose in NYC, kills young women and takes their scalps as trophies. Will he find the perfect woman in photographer Anna, and end his killing spree?
Average Score : 64
I warned you not to go out tonight.
Status: Released
Release Date: 1980-11-07
Geners Horror
Production Companies Magnum Motion Pictures Inc..
Production Countries United States of America,
Run time: 87 minutes
Budget: $350,000
Revenue: --