The Cheetah Girls: One World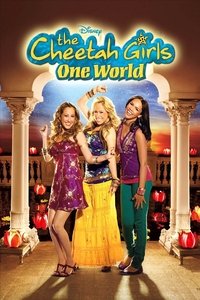 Chanel, Dorinda, and Aqua, are off to India to star in a Bollywood movie. But when there they discover that they will have to compete against each other to get the role in the movie. Will the Cheetah's break up again?
Average Score : 61
What if only one star can shine?
Status: Released
Release Date: 2008-08-22
Geners Family Comedy Drama Music TV Movie
Production Companies
Production Countries United States of America,
Run time: 90 minutes
Budget: --
Revenue: --