Cowspiracy: The Sustainability Secret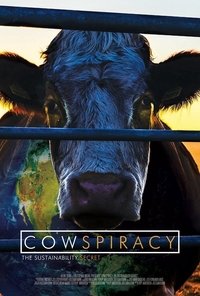 Follow the shocking, yet humorous, journey of an aspiring environmentalist, as he daringly seeks to find the real solution to the most pressing environmental issues and true path to sustainability.
Average Score : 77.07
There is one single industry destroying the planet more than any other. But no one wants to talk about it.
Status: Released
Release Date: 2014-07-01
Geners Documentary
Production Companies First Spark Media A.U.M. Films
Production Countries United States of America,
Run time: 90 minutes
Budget: $117
Revenue: --