Pirates of the Caribbean: At World's End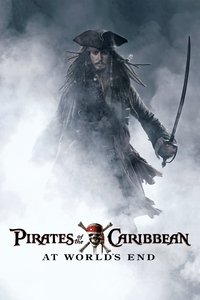 Captain Barbossa, long believed to be dead, has come back to life and is headed to the edge of the Earth with Will Turner and Elizabeth Swann. But nothing is quite as it seems.
Average Score : 72.3
At the end of the world, the adventure begins.
Status: Released
Release Date: 2007-05-19
Geners Adventure Fantasy Action
Production Companies Walt Disney Pictures Jerry Bruckheimer Films Second Mate Productions
Production Countries United States of America,
Run time: 169 minutes
Budget: $300,000,000
Revenue: $961,000,000