Classic Movie Bloopers: Uncensored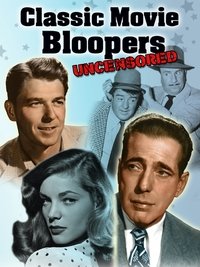 Uncensored. Laugh along with Hollywood's brightest stars in this hilarious compilation of bloopers from some of the biggest movies in history . You'll see stars such as Humphrey Bogart, Lauren Bacall, Lucille Ball, Bob Hope, Ronald Reagan, Marlene Dietrich, Boris Karloff, Edward G. Robinson, Errol Flynn and more. They're not so perfect after all when these flubbed moments are caught on film!
Average Score : 55
Status: Released
Release Date: 2013-01-29
Geners Comedy
Production Companies Jersey Productions, Inc. Legend Films, Inc.
Production Countries United States of America,
Run time: 123 minutes
Budget: --
Revenue: --