Khartoum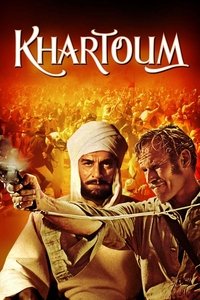 English General Charles George Gordon is appointed military governor of Anglo-Egyptian Sudan by the Prime Minister. Ordered to evacuate Egyptians from the Sudan, Gordon stays on to protect the people of Khartoum, who are under threat of being conquered by a Muslim army.
Average Score : 64
Where the Nile divides, the great Cinerama adventure begins!
Status: Released
Release Date: 1966-06-09
Production Companies United Artists Julian Blaustein Productions Ltd.
Production Countries United Kingdom,
Run time: 134 minutes
Budget: $6,000,000
Revenue: --