The Man Who Killed Don Quixote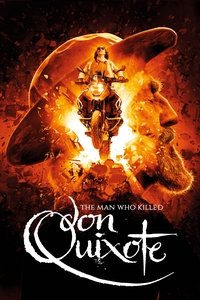 Toby, a cynical film director finds himself trapped in the outrageous delusions of an old Spanish shoe-maker who believes himself to be Don Quixote. In the course of their comic and increasingly surreal adventures, Toby is forced to confront the tragic repercussions of a film he made in his idealistic youth.
Average Score : 68
Today's a marvelous day for adventures!
Status: Released
Release Date: 2018-05-19
Geners Adventure Comedy Drama Fantasy
Production Companies Tornasol Films Entre Chien et Loup Recorded Picture Company Amazon Studios Alacran Pictures Eurimages Movistar+ Proximus Ukbar Films Wallimage TVE
Production Countries Belgium,United Kingdom,France,Portugal,Spain,
Run time: 133 minutes
Budget: $19,116,000
Revenue: --