Criminal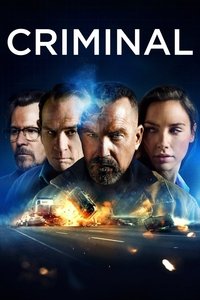 CIA Agent Bill Pope is on a mission to track down a shadowy hacker named 'The Dutchman'. When he gets mysteriously killed, an experimental procedure transfers his memories into a dangerous ex-convict. When he wakes up Pope's memories, his mission is to eliminate The Dutchman before the hacker launches ICBMs and starts World War III.
Average Score : 61.27
The mission is in the memories.
Status: Released
Release Date: 2016-04-07
Geners Action Crime Science Fiction
Production Companies Millennium Films Lionsgate BenderSpink Fipex Holding Campbell Grobman Films Criminal Productions
Production Countries United Kingdom,United States of America,
Run time: 113 minutes
Budget: $31,500,000
Revenue: $14,708,696