Young Frankenstein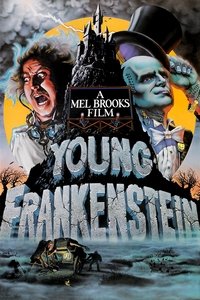 A young neurosurgeon inherits the castle of his grandfather, the famous Dr. Victor von Frankenstein. In the castle he finds a funny hunchback, a pretty lab assistant and the elderly housekeeper. Young Frankenstein believes that the work of his grandfather was delusional, but when he discovers the book where the mad doctor described his reanimation experiment, he suddenly changes his mind.
Average Score : 78.99
The scariest comedy of all time!
Status: Released
Release Date: 1974-12-15
Geners Comedy
Production Companies Crossbow Productions Gruskoff/Venture Films Jouer Limited 20th Century Fox
Production Countries United States of America,
Run time: 106 minutes
Budget: $2,800,000
Revenue: $86,273,333