Nancy, Sid and Sergio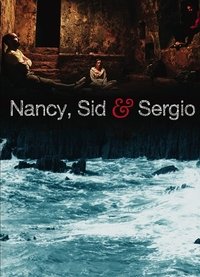 When God and the Devil go on a rock climbing weekend in Wales it's down time, a chance to call a temporary truce. But, when they discover Nancy slumped at the bottom of a cliff, old rivalries soon surface when she joins them for a day of adventure. As night falls, they take shelter in a remote abandoned chapel and Nancy begins to feel a creeping sense of the strange about the the two men who introduced themselves as Sid and Sergio. When day breaks she is confronted by the horrific danger of her immediate predicament and the terrifying reality of what her future could hold.
Average Score : 0
Rivalries surface between two mysterious men when they find a fellow rock-climber slumped on a ledge.
Status: Released
Release Date: 2011-01-01
Production Companies
Production Countries United Kingdom,
Run time: 19 minutes
Budget: --
Revenue: --