Unforgiven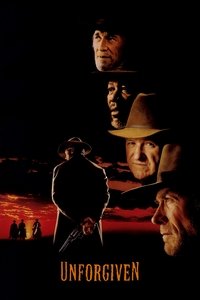 William Munny is a retired, once-ruthless killer turned gentle widower and hog farmer. To help support his two motherless children, he accepts one last bounty-hunter mission to find the men who brutalized a prostitute. Joined by his former partner and a cocky greenhorn, he takes on a corrupt sheriff.
Average Score : 79.14
Some legends will never be forgotten. Some wrongs can never be forgiven.
Status: Released
Release Date: 1992-08-07
Geners Western
Production Companies Warner Bros. Pictures Malpaso Productions
Production Countries United States of America,
Run time: 130 minutes
Budget: $14,400,000
Revenue: $159,157,447