Heavy Petting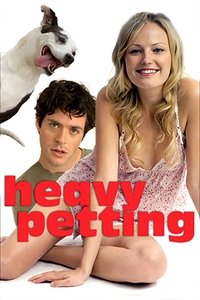 Charlie thinks he's met the perfect woman, but in order to be with her, he must first get past her dog. Just when he thinks all is lost, he realizes that he loves the dog too! Now he must do everything he can to keep them both.
Average Score : 42.76
Both these guys are out to win her heart... and it's gonna get ruff.
Status: Released
Release Date: 2007-10-20
Production Companies SarcoFilms
Production Countries United States of America,
Run time: 92 minutes
Budget: $2,800,000
Revenue: $272,371
Malin Åkerman

Brendan Hines

Kevin Sussman

Mike Doyle

Juan Carlos Hernández

Sam Coppola

Jennifer Ikeda

Krysten Ritter