El abrazo de la serpiente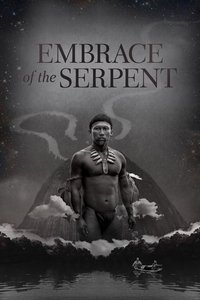 The epic story of the first contact, encounter, approach, betrayal and, eventually, life-transcending friendship, between Karamakate, an Amazonian shaman, last survivor of his people, and two scientists that, over the course of 40 years, travel through the Amazon in search of a sacred plant that can heal them. Inspired by the journals of the first explorers of the Colombian Amazon, Theodor Koch-Grunberg and Richard Evans Schultes.
Average Score : 76.62
A poetic and haunting journey into a lost world.
Status: Released
Release Date: 2015-05-25
Production Companies Nortesur Producciones Buffalo Films Caracol Televisión Ciudad Lunar MC Producciones Dago García Producciones
Production Countries Argentina,Colombia,Venezuela,
Run time: 125 minutes
Budget: $1,400,000
Revenue: $1,320,005