Halloweentown II: Kalabar's Revenge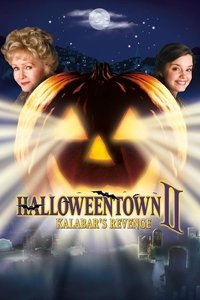 The Cromwell clan live in the real world, except for their grandmother who lives in Halloweentown, a place where monsters go to escape reality. But now the son of the Cromwells' old enemy Kalabar has a plan to use the grandmother's book to turn Halloweentown into a grey dreary version of the real world, while transform the denizens of the real world into monsters.
Average Score : 69.26
Your Favorite Witches Are Back!
Status: Released
Release Date: 2001-10-12
Geners Adventure Family Fantasy TV Movie
Production Companies Just Singer Entertainment
Production Countries United States of America,
Run time: 81 minutes
Budget: --
Revenue: --